Welcome to the Mable House Arts Center! The Mable House Complex fosters the arts in South Cobb and is full of exciting events all year round. The Mable House Arts Center houses a modest art gallery that rotates exhibits, offers a variety of art classes for adults and children, seasonal art camps, theatre productions, and meeting space for non-profit arts related organizations. This facility has been serving the community for almost 20 years and we are grateful to be tax supported and part of Cobb County P.A.R.K.S.
The Mable House Arts Center Gallery offers a wide range of exciting works from local and national artists as well as supports the creative up and coming artists from area schools.
Office Hours:
Monday - Thursday
9 am - 5 pm
Call for evening and weekend hours. Summer hours will vary.
Our Mission
Our mission is to create a welcoming environment for students of all ages to gain artistic enrichment by offering a diverse program of classes, gallery exhibitions, seasonal art camps, theatre productions, and meeting space for non-profit arts related organizations.
Thanks again for your interest in the arts and the Mable House. You can view our Teacher Bios here. Please feel free to give us a call with any questions or suggestions.
Hope to see you soon!
-Mable House Staff
Our Staff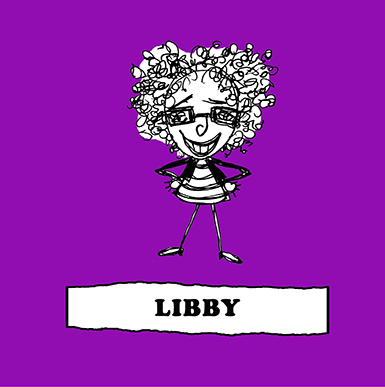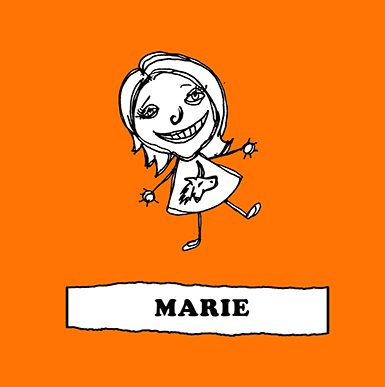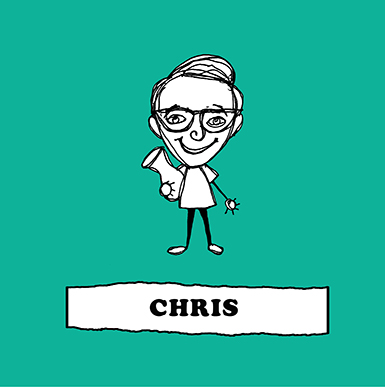 Teacher Bios
Beverly Busker
Your Choi Kwang Do instructor, Master Beverly S. Busker is a 6th Degree Black Belt who has trained under Grand Master Kwang Jo Choi for twenty eight years. She began her training as a school owner in 1988 and achieved her black belt in 1990. She tested for the rank of 5th Degree in March of 2007 and was the first female to become a Master Instructor in the art of Choi Kwang-Do.
She was promoted to 6th Degree Black Belt in March of 2013 and is currently the highest ranking female worldwide. She also has a B.S. Degree in Physical Education from Georgia Southwestern College where she graduated Cum Laude in 1976. Master Busker certified as a Chief Instructor in 1990 and has taught classes at full time martial art facilities, recreation centers, day care facilities and elementary after school programs for the past 28 years. She is also a Certified Belt Promotion Examiner, the first female examiner in the Georgia area, and conducts belt promotion examinations from white belt to 3rd Degree Black Belts.
Master Busker has an unbridled passion for teaching children. This has been a lifelong desire of hers and is what drives her to excel year after year. She has the ability to work with children of all ages and skill levels but she is especially gifted when it comes to working with special needs children. She has tremendous patience and an uncanny knack for bringing out the best in all of her students.
Another area of expertise that Master Busker excels is in the conducting of self-defense seminars for women. She is a Certified Self-Defense Instructor and teaches techniques that are both practical and easy to learn. Many women in the Atlanta area have benefited from her knowledge of how to avoid an attack and what to do if an attack in inevitable. As former Captain of the Georgia Area Demonstration Team, Master Busker has traveled to seminars and events in the southeast United States promoting Choi Kwang Do Martial Art.
Her message to all is to try a class and see what a difference Choi Kwang Do in make in your life or in the life of your child!
Ckdwestcobbga.com
770-356-6993
This email address is being protected from spambots. You need JavaScript enabled to view it.
Candice Newsum
Candice Newsum is thrilled to be apart of the Mable House family. Candice holds a B.A. in Speech Communications and Theater Arts from Dillard University and MFA in Acting from the University of Florida. In past years she has directed "The Wizard of OZ", "Lovesick", "Willy Wonka and the Chocolate Factory", "Last night of Ballyhoo", "Tracers", "Sweeney Todd", "Hairspray", and "Legally Blonde".
She has performed all over the world in such places as St. Petersburg, Russia and toured most of Brazil. When she arrived in Los Angeles in 2008 she has made guess appearances on ER, Greek, House, BET'S "The Boot" and MTV's "From G's to Gents". Her most recent work includes guest appearances in ABC's "The Doctors" and schmoozing with host Bill Engvall on the hit game show "Lingo". She is now currently the Theatre Director at South Cobb High School. Go Gators! Go Eagles!
Denise Hemerlein
Denise Hemerlein is a multi-media artist who earned her Bachelor's Degree at Kennesaw StateUniversity, concentrating in ceramics and printmaking. Her passion is all things creative,whether 2D or 3D art, publishing poetry or writing. Her works can be found throughout local art markets and at Found Co. in Decatur, GA. She had the privilege of working directly with the Dean for the College of the Arts at KSU in creating gratuitous vessels for scholarship donors.When she is not teaching, she enjoys time with her husband and twin sons and continuously creates art at her home studios.
Heather Schultz
Heather Schutz has worked as The Theatre Project's choreographer for the last 21 shows! Heather has also choreographed for MVAA, Allatoona High School and Lithia Springs High School.
Holly Tate
Holly Tate received her Bachelor of Music degree from Georgia State University with concentrations in Voice Performance and Music Education. Holly has been a music and arts educator for 20 years, teaching a variety of genres. Holly offers classes and lessons for students of all ages and ranges of experience, from infant music classes to advanced adult voice lessons.
She specializes in early childhood music education, vocal pedagogy and piano methodology for young beginners.
In addition to teaching, Holly also performs as a professional vocalist. She has been a soloist with the Atlanta Opera and a member of the Atlanta Symphony Chorus as well as a church musician and children's choir director. Read more about "Ms. Holly" at www.music4cobb.com
Jodi Franklin Kempany
There is no doubt that "Ms. Jodi", has dedicated much of her life to the art of dance. There is nothing that she would rather do than help her students achieve inside or outside the studio. As the owner and director of both a dance and performing arts studio, Prodigy Performing Arts, established in 2006, as well as a mobile arts enrichment company, Heart And Sole Kids Arts Enrichment Program, she excels at teaching and inspiring young students. Being an accomplished dance instructor in the metro Atlanta area for over 28 years, she has given thousands of children their first introduction to the art of dance.
Prior to becoming an instructor, Ms. Jodi has received extensive training in Ballet, Tap, Jazz, Modern, and Acrobatics. She learned early on that being knowledgeable and capable in multiple styles made her a versatile dancer, athlete, artist. She was fortunate to get her start with teachers who loved colorful choreography, characters, and costuming. She chose to become a professional dancer when she was a child and dove into taking multiple classes, performing with the dance company, and even creating her own solo choreography along with costuming in her spare time. Fortunately, she was able to seek out the best instructors that Atlanta had to offer and also took private lessons to keep challenging herself for her future. This ambition for dance combined with her "way with children" led to her being a sought after dance instructor at multiple studios.
Ms. Jodi has been a member of multiple dance companies as well as a solo artist. She has performed in ballets: Paquita, Peter And The Wolf, and multiple productions of The Nutcracker. Her award-winning choreography helped her earn scholarships as a dance performance major at Brenau University. She has performed at dance festivals, won numerous dance and talent competition awards, and has taken master classes with world-renowned choreographers.
She was honored to be selected as a Southern Spirit dancer in the Opening ceremonies of the 1996 Centennial Olympic Games, and had the opportunity to perform for the world alongside Gloria Estefan, Little Richard, and Wynton Marsalis in the Closing ceremonies. In 2000, she was chosen to dance for Super Bowl XXXIV with Tina Turner and Travis Tritt. She has danced for the Jerry Lewis MDA Telethon and in a fundraising event for the Cystic Fibrosis Foundation. She has also performed her Jazz and Modern solo works on many Atlanta stages. She has also choreographed numerous musical theater productions including West Side Story, Seven Brides for Seven Brothers, and Oliver!, among others.
Each year, Ms. Jodi enjoys being a guest instructor at local school career days, for a celebration of the arts festival, or as a National Dance Week instructor as she cares deeply about fostering an appreciation for the art of dance in our community.
Karen Faucett
Karen grew up here in Mableton. She now lives in Powder Springs with her husband Robbie and daughter Anna. Karen absolutely loves being outdoors in nature (hiking, camping, fishing, kayaking, etc.) and working with children. For the past 29 years Karen has worked part-time with Cobb Parks in the Athletics and Natural Resources Unit. During that time she has also been a substitute teacher, after school director and a Girls Club/ Girls Inc director.
Karen enjoys volunteering with Girl Scouts and the Friends of the Mable House. Karen says "If you see me smiling here at the Mable House I'm probably surrounded by homeschool children or playing in the dirt in a pottery class.".
Kayla Stubbs
Kayla A. Stubbs was born on September 21, 1991 in Miami, Florida. At the age of 9, she began dance training in the styles of ballet, hip-hop, jazz, tap and belly dance, at Dancer's Gallery in Pembroke Pines, Fl. Throughout her 4 years at the studio, she was able to join the hip-hop company under the instruction of Teddy Brown and Calvit Hodge, from the "Live in Color" dance group.
After coming to Atlanta in 2007 to finish high school, she decided to pursue musical theatre which allowed her to explore singing, dancing and acting in one environment. By the end of senior year she had performed in 4 musical numbers and a Senior demonstration.Soon after, Kayla began her studies in Communications at Columbus State University in August of 2010, where she joined The Columbus Ballet in order to continue her dance training and gain a stronger ballet foundation. For the duration of the four years she was able to perform in 8 performances of The Nutcracker, and gain a solo en pointe for two consecutive years. She began her dance instruction the summer of 2011 as a camp core instructor at Gotta Dance Atlanta, under the direction of Cici Kelley, and continued until the summer of 2015. Currently, she teaches dance throughout the Metro Atlanta area, focusing on the growth and fulfillment of our youngest dancers. As her career expands, she plans to share her experience and passion with all those who are willing to learn.
Kimberly Ford
I have been teaching art to students of all ages for almost 16 years. I finished my Bachelor's Degree in Studio Art at The University of Colorado - Boulder in 1998. I then went on to Florida State University to receive my Masters in Art Education. I began teaching 2-dimensional art to 9-12 grade students at Deerfield Beach High School in Florida for the next 4 years, while also serving as faculty advisor for Key Club.
Deerfield Beach High School is one of only a few International Baccalaureate art programs in the country. While teaching there, I received my Associates Degree in Graphic Design from The Art Institute of Fort Lauderdale and decided to supplement my teaching career with graphic design freelance work. I moved to Atlanta in 2004 and began working full time in graphic design and marketing and advertising. I worked for a small firm in Atlanta (Keyboard Composition) and then moved on to a larger company (Idea Associates) in their production support department. There, I served as a jack-of-all-trades, doing production support, copywriting, design proofing, event planning, photo shoot coordination, and intra-office organization between the traffic department and the account executives.
I took a year off working full time in 2007 to stay home with my infant daughter. I started teaching at The Mable House Arts Center in January 2009 and have been here ever since! I have taught visual art classes in both 2 and 3-dimensional media to students of all ages. I teach in our homeschool program here, have taught spring break and summer camps for the last 8 years, and teach after-school and adult classes during the regular terms.
Krista Scott
Krista Scott, M.B.A./B.A. in Communication, is a graduate of Dale Carnegie Training of Atlanta (a public speaking and communication course). Krista has served as a class coach with Dale Carnegie, helping adults in speech skills, and is an award-winning speaker with the company. She has spoken across the United States throughout her public relations career, and currently teaches five class of public speaking at Timothy Ministry in Woodstock, GA. She is happily married to her best friend Dave for 25 years, and has three daughters and one son.
Lyrika Holmes
Lyrika Holmes is an internationally known harpist, singer, songwriter, composer, actress, teacher and founder of nonprofit arts school, "Artz for the Harp". A classically trained harpist from St. Louis, MO, Lyrika has brought the harp into a futuristic world of electronic beats combined with r&b, jazz, pop, and classical elements to create a style all her own.
As a composer, and co-producer on many of her albums, her content is eclectic and unique. As a performer, Lyrika has toured the world as a solo artist and also had the honor of touring throughout Asia with the world-renowned company Cirque Du Soleil, as their Kooza Soul Singer. Lyrika has also opened for several artists including: Kerri Hilson, Joe, Laura Izibor, Phil Perry and has played alongside some of the best, including Al Jarreau and the Queen of Soul Aretha Franklin to name a few.
In the media, Mrs. Holmes has also been featured on television stations throughout the southeast and the Midwest. She has graced the pages of Essence Magazine, Modern Luxury Brides, Interior Design, Skirt Magazine, Parent Magazine, and St. Louis Education to name a few. Lyrika is also the harpist for the Mayor's Forever Young Ball, as well as other prominent events in the city of Atlanta for past Mayor Kasim Reed. As an actress, Lyrika has performed in several shows, including "Rimshot the Urban Musical". She has also been a featured harpist, and stunt double on the television series "The Originals" and frequently is cast to perform in series and movies filming in and around the Atlanta, GA area.
Sharing her passion as a harpist doesn't stop with performance. Lyrika Holmes is also a certified teacher with her Associates Degree in the Arts (St. Louis Community College, Forest Park) Bachelors in Music Education (University of Missouri St. Louis) and her Masters in Music Education (University of Memphis) and over 20 years' experience teaching music within the public and private sectors of education. As an educator she has also created plays, and musicals for her students with music created with her students through the use of voice, harp and percussive instruments.
Because of her dedication to teaching an instrument rarely introduced in the urban communities, Lyrika pushed to open the first elementary harp program in the state of Tennessee with Memphis City Schools, and in Conyers, GA with Rockdale County Schools. Lyrika loves teaching the students, and the students loved the lessons so much, that it prompted her to start the nonprofit arts organization "Artz for the Harp".
The mission of AFTH is "to provide harps and harp instruction to students of all ages, who need us most, in order to provide a positive creative outlet of self-expression through contemporary music experiences while strengthening communities."
Through community partners, AFTH can provide their services and programs to youth & senior facilities throughout Georgia and the Southeast who currently lack music enrichment and music therapy opportunities.
By connecting with students on a contemporary level, Lyrika is able to provide a strong foundation in music, through the use of pop, r&b, hip hop, edm, jazz, country, and classical music. This melding of styles prompted her to write The Contemporary Harp Method Books which are used in conjunction with Artz for the Harp programming.
"… Music is the universal language… we just have to find which one speaks to you, and in the end…I hope I will inspire others to step outside the box and try something new!" (Lyrika Holmes, 2016) Recognized for her passion and dedication to students, Lyrika was honored with a sponsorship from Harpsicle Harps.
On stage, Lyrika's fingers glide gracefully across the strings as she sings infectious melodies that both entertains and soothes her audiences. As a performing artist, Lyrika has created a new genre melding style of music that transcends the mind, body and soul. As a contemporary harp instructor, Lyrika gives the world a futuristic generation of harpists that seamlessly merge genres, connecting our past with our future.
Mariella Owens
Mariella has been doing pottery for over 35 years. As an artist, she is very creative with her work, exploring all the different ways of utilizing the clay and making it work for her. She has parallels between her work and nature.
Her career as an artist started as a hobby for relaxation. She would hand build pieces and play on the wheel.
After 2 or 3 months, it became so fascinating that she started spending her lunch breaks on the wheel, slab roller, and extruder at Riverbend Art Center in Dayton, Ohio. She took a 9 week sessions of classwork at Riverbend Art Center. After completing the three sessions, she was invited to participate in the student's show Riverbend. Within that first show, she sold enough of her work to buy her first potter's wheel. The rest is history.
Miles Davis
Miles Davis is a lifelong painter and illustrator. Having grown up the oldest of 5 children and feeding his imagination with comics, cartoons, and movies, he delights in sharing his knowledge with his students. He currently has 4 picture books being published in June and continues to work professionally as an artist. His work can be viewed on www.massiveburnstudios.com or www.butterpupandfriends.com.
Rachel Rudd
Rachel has 20+ years of experience as a director, performer, teacher, and choreographer. Some of her favorite productions include Joseph and the Amazing Technicolor Dreamcoat and Mary Poppins here at MHAC, Spring Awakening, The Music Man, and Arsenic and Old Lace. Her day job is President and Chief Marketing Officer for RAYN, a sales company that she and her husband run together.
Reid Stevens
Reid Stevens is an American record producer, singer-songwriter and multi-instrumentalist, based out of Atlanta, GA. With degrees in Media Arts and Business from the University of South Carolina, Stevens founded the music production and promotion label, 33 1/3 Records, in 1999, to serve as a platform for releasing his work as a producer and songwriter. Since its inception, 33 1/3 Records has evolved into an agency that not only produces music, but also operates as a platform for exposure for artists and bands.
Stevens recently produced Step Inside for 33 1/3 Records as well as singles, EPs, compilations and albums for artists and bands. Stevens has also been featured in the "At Home for Christmas" series, a global charity relief project assisting St. Jude's and Project Half Way based out of Myrtle Beach, SC featuring top national acts and recording artists for iTunes, Amazon, CD Baby, wrote a jingle for an iPhone/Android app, had original songs "Dream" chosen as Dave FM's new music seminar, "Welcome To The Universe" chosen for UPN/WB television series and created music for AllTwang TV Music Web Series, performed original Songs, "Sunrise" and "Going Back To Old Days" for Comcast Artist On Demand Music Series, participated in CBS Competition series "Rockstar" (INXS & Supernova) judged by creators/ producers of hit television series Survivor and has performed alongside #1 multi-hit songwriters.
Stewart McDonough
Stewart has been teaching at Mable House Arts Center for several years. He facilitates classes with a fun and relaxed atmosphere where students can feel comfortable tackeling new skills. Stewart also teaches at Abernathy Arts Center. When he's not teaching he enjoys spending time on the lake with his family, boating and fishing.
Subscribe to our mailing list